WHAT IS RYDE & SUBSCRIBE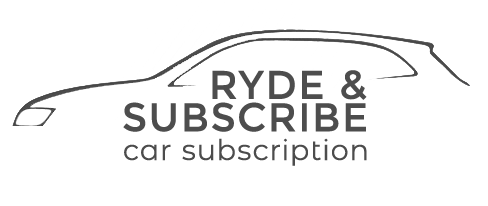 With Ryde & Subscribe, there are no long-term contracts and no balloon payments. Just subscribe to drive for an affordable weekly payment, then swap or return the car as your needs change.
Car subscription is the flexible, affordable and convenient way to drive on your own terms. Ryde & Subscribe offers the benefits of a car lease with the flexibility of a rental while still offering the convenience of choosing your own car.
No long-term commitment
With no lock-in contracts and no ongoing fees, you can subscribe to drive without any long-term commitment.
Affordable weekly payments
Remove the budget stress of car registration, insurance and maintenance - it's all covered in one affordable weekly payment.
Swap or return your car
Ryde & Subscribe offers the flexibility to change your car to suit your lifestyle, or just return it when you don't need a car.
Drive away on the same day
With flexible eligibility criteria and instant online approvals, you can drive away on the same day.
RYDE & SUBSCRIBE PLANS
Economy
ACTIVE
---
Establishment Fee$299
Distance Allowance250 km
Minimum Term120 days
Swap Fee$200
Fee Per Additional Km$0.33
$119 per week
Cruise
ACTIVE
---
Establishment Fee$199
Distance Allowance450 km
Minimum Term75 days
Swap Fee$150
Fee Per Additional Km$0.33
$169 per week
Explorer
ACTIVE
---
Establishment Fee$0
Distance Allowance650 km
Minimum Term45 days
Swap Fee$100
Fee Per Additional Km$0.33
$199 per week
FREQUENTLY ASKED QUESTIONS
How does Ryde & Subscribe work?
How do I use Ryde & Subscribe?
---
You don't need to have a Ryde & Subscribe account - just choose from any of the cars currently in stock and subscribe either online or instore.
How do I pay for my subscription?
---
Your first payment is due before you collect your car, then payments are made automatically every week while you're subscribed.
How is subscription pricing calculated?
---
Ryde & Subscribe works in a similar way to your mobile phone plan. First you pick a plan that meets your needs, then add your car. Some cars are included in the price of the plan while others may attract a weekly premium.
Am I eligible for car subscription?
---
Eligibility criteria for Ryde & Subscribe is far more accessible than buying or financing. Most customers over the age of 21 can be approved to drive instantly with Ryde & Subscribe.
Is this like rent-to-own?
---
No, there is no obligation to purchase the vehicle and your subscription payments do not accumulate toward the purchase price of the vehicle.
Can I have additional drivers?
---
Yes! As long as they meet the same eligibility criteria, you can add up to 5 additional nominated drivers to your subscription for a weekly fee. Only nominated drivers are covered by your Ryde & Subscribe subscription insurance.
Address
883 Victoria Road, West Ryde NSW 2114
Ryde & Subscribe Contact
Mohamad Mobayed
Monday - Friday
8:30am - 5:30pm